---
WHOLE SCHOOLING
RESEARCH PROJECT
---
The WHOLE SCHOOLING RESEARCH PROJECT was a collaborative study by faculty at Wayne State University in Detroit, Cardinal Stritch University in Milwaukee, Wisconsin, and the University of Wisconsin-Stevens Point froom 1998 - 2002. The project was funded by the Office of Special Education Programs, U.S. Department of Education.
---
Schools completed a nomination form for participation in the study and completed a WHOLE SCHOOLING Self Assessment Tool . Schools may find this tool useful in evaluating their own practices.
---
The final report of this study is available in Pdf format
You will need a copy of Adobe Acrobat Reader to access these documents which you can download HERE. We have provided reports from the two teams involved in the study: Michigan and Wisconsin.
---
MICHIGAN TEAM: LEARNING WELL TOGETHER: Lessons about connecting inclusive education to whole school improvement.
I. Introduction
II. Methodology
III. Michigan Team Summary Findings
IV. Michigan Team School Stories
V. Inclusive Education in Michigan and the Detroit Metro Area
VI. The Five Principles of Whole Schooling
1. Include All: All children learn together across culture, ethnicity, language, ability, gender, and age.
2. Empowering Citizens In A Democracy
3. Instruction: Toward Authentic, Multi-level Instruction
4. Building Community: Dealing Proactively with Social and Emotional Needs of Children
5. Support For Learning In An Inclusive School
VII. Conclusion
---
WISCONSIN TEAM.
Across schools analysis and findings.
School profiles.
Frank Elementary
Gilman Elementary
Lily Elementary
Lincoln Elementary
Washington Elementary
Colby Middle School
Walker International Middle School
Verona Area High School

---
Researchers included:
Wayne State University: Michael Peterson (Special education), Holly Feen (Art therapy and art education), Lynne Tamor (Parent and researcher), and Melissa Silagy (teacher and researcher).
Cardinal Stritch University: Kim Beloin (Special education).
University of Wisconsin-Stevens Point: Paula DeHart (Social studies education)
---
TAKE ME BACK TO THE WHOLE SCHOOLING CONSORTIUM HOME PAGE!!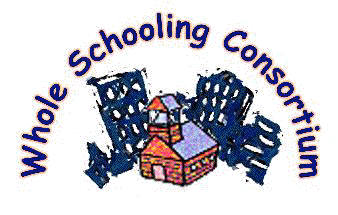 ---